On March 1, 2019, programmers in Apexstone launched stoneGPS.cn, the first APP in the world serving as a map of natural stone, to demonstrates the supply and capacity of the worldwide stone market. It provides comprehensive information for lovers of stone and designers to totally understand stone products, cases of applications and reliable Chinese suppliers with their mobile numbers and driving direction to their shops.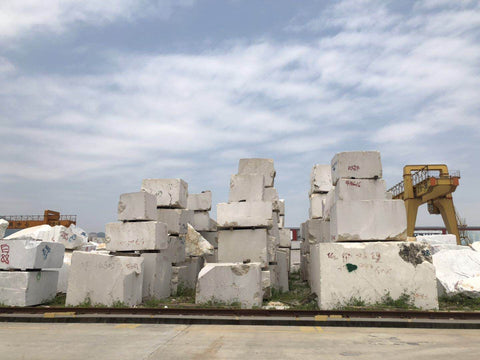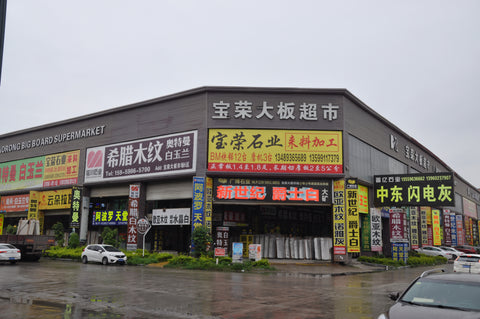 One of the marble slabs shopping malls in Shui'tou China, the biggest natural stone marketplace in the world. This mall takes an area over 160,000 square meters, and there are ten of malls of similar size within the town.
On stoneGPS.cn, there are 2,491 color varieties of natural stone,including marble, granite, limestone, travertine, onyx, quartzite, gemstone and other composite transparent slabs. These stones are quarried from over 50 countries, from six continents including Italy, Spain, Greece, Turkey, Brazil, India and China. Over 3,000 raw material suppliers are exhibiting these stones in large-scale marble shopping malls. By visiting stoneGPS.cn, you will be able to see, at ease, all the stones available from your local retailers.
The page of searching stone of stoneGPS.cn
Interior of the marble slabs within a shopping mall. More than 300 color varieties of natural marble is displayed by over 200 slab suppliers.
There are 3,321 professional factories, providing various types of natural and engineered stone products. They fabricated the raw materials, including natural stones, quartz and porcelain into countertops, tiles, mosaics, medallions, hand carved fireplace mantel surrounds, sinks, and tubs to meet all your interior requirement's. Products for walls, tables and floors for living rooms, hallways, kitchens, dining,  Exterior decorations items such as fountains, and paver stones for the garden and landscape areas. From prices that are very reasonable to super luxurious personalized bespoke products.
This page of the products illustrate and show the case applications of Calacatta White marble. This is the most beautiful and luxurious white marble in the world, from Italy.
Here are the distinguishing features highlight stoneGPS.cn:
Material selection: high pixel pictures of stone, samples can be seen at touch;
Searching for the stone according to the types, colors, veins, price range, and country of origin;
Cases of applications: photos of stone in luxury hotels, office towers, museums, villas and home decoration cases within major cities.
Contact info of the first-hand Chinese raw material supplier and factories.