Volkas Marble is a high-quality marble stone renowned for its unique white background and grey veining. Typically presenting a range of light grey to white base colors, Volkas Marble forms a series of wavy patterns on its surface, showcasing rich texture and excellent decorative performance. Its purity resembles the breathtaking beauty of snow-capped mountains, evoking a sense of ethereal charm.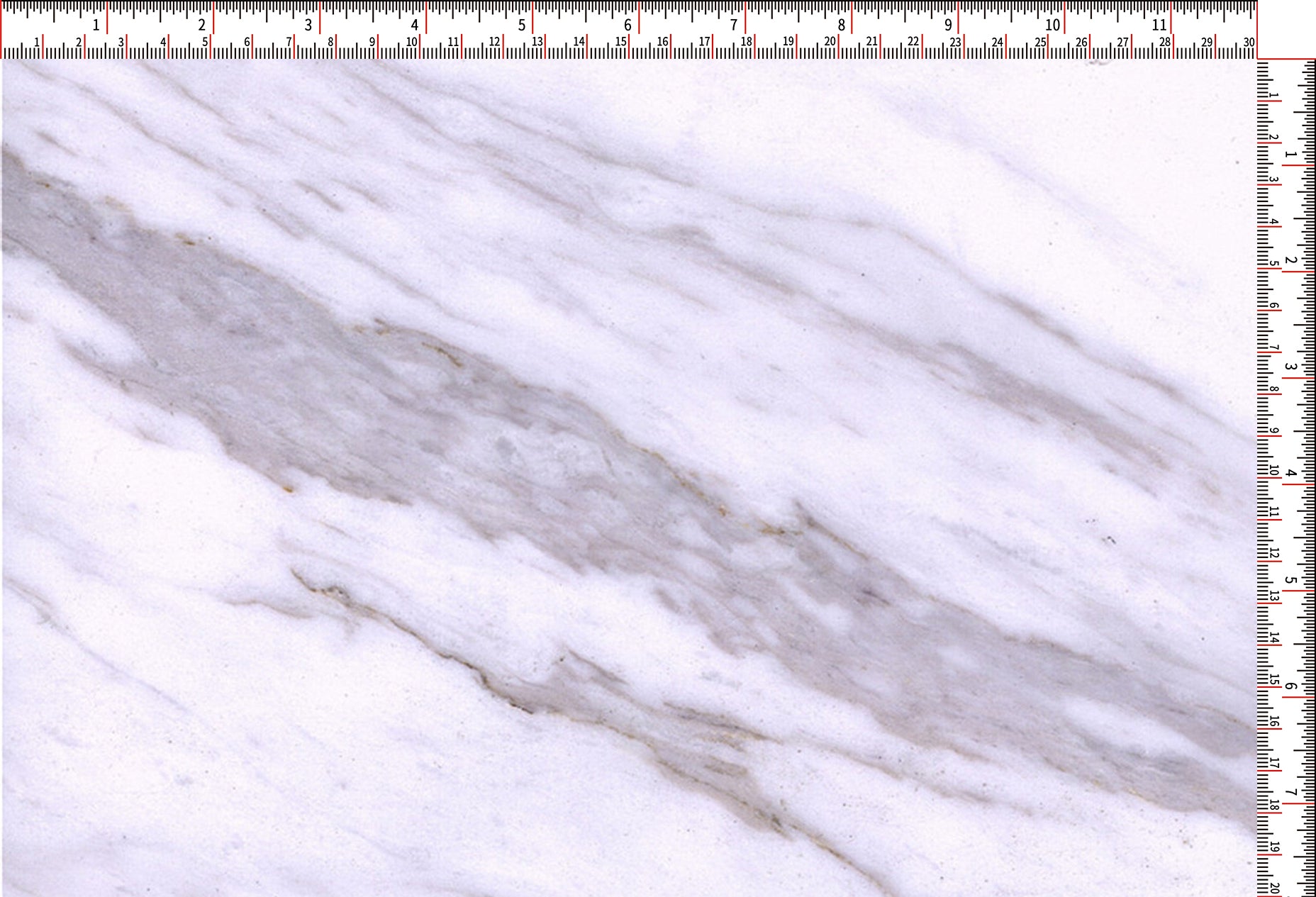 Originating from ancient Greece, Volkas Marble is often referred to as the most elegant stone. With its pristine milky white base color and beautifully defined grey veins, each piece possesses its own distinctive characteristics. The texture and patterns of Volkas Marble exhibit smooth lines and gentle curves, reminiscent of a captivating jazz melody.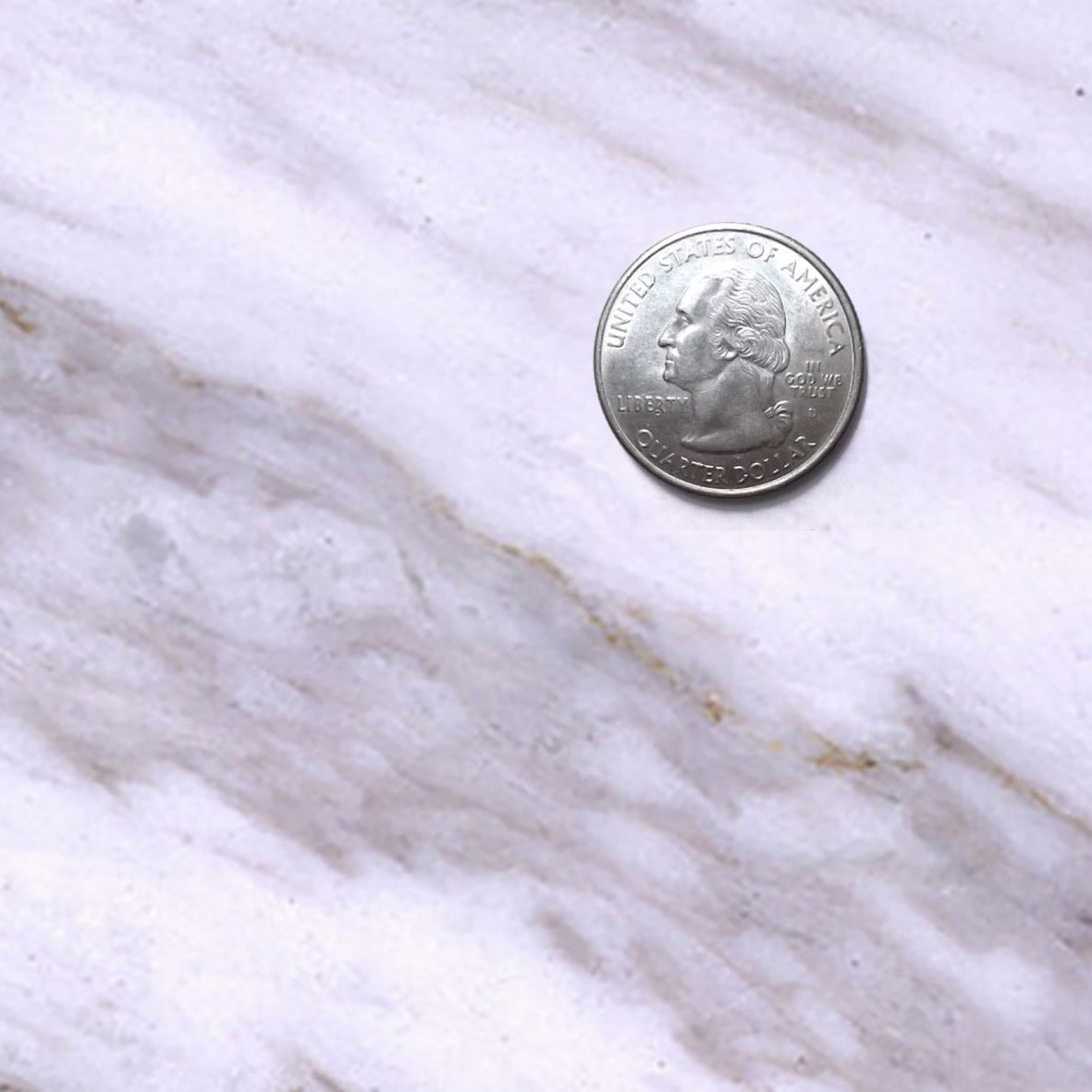 Deeply embedded within the flow and texture of Volkas Marble lies the traces of ancient civilizations, showcasing the qualities of honor, elegance, and top-tier craftsmanship. Its simple snow-white appearance, reminiscent of smooth and supple skin, combined with its minimalistic yet stylish lines, beautifully outline undulating curves, making it highly favored by architects and designers alike.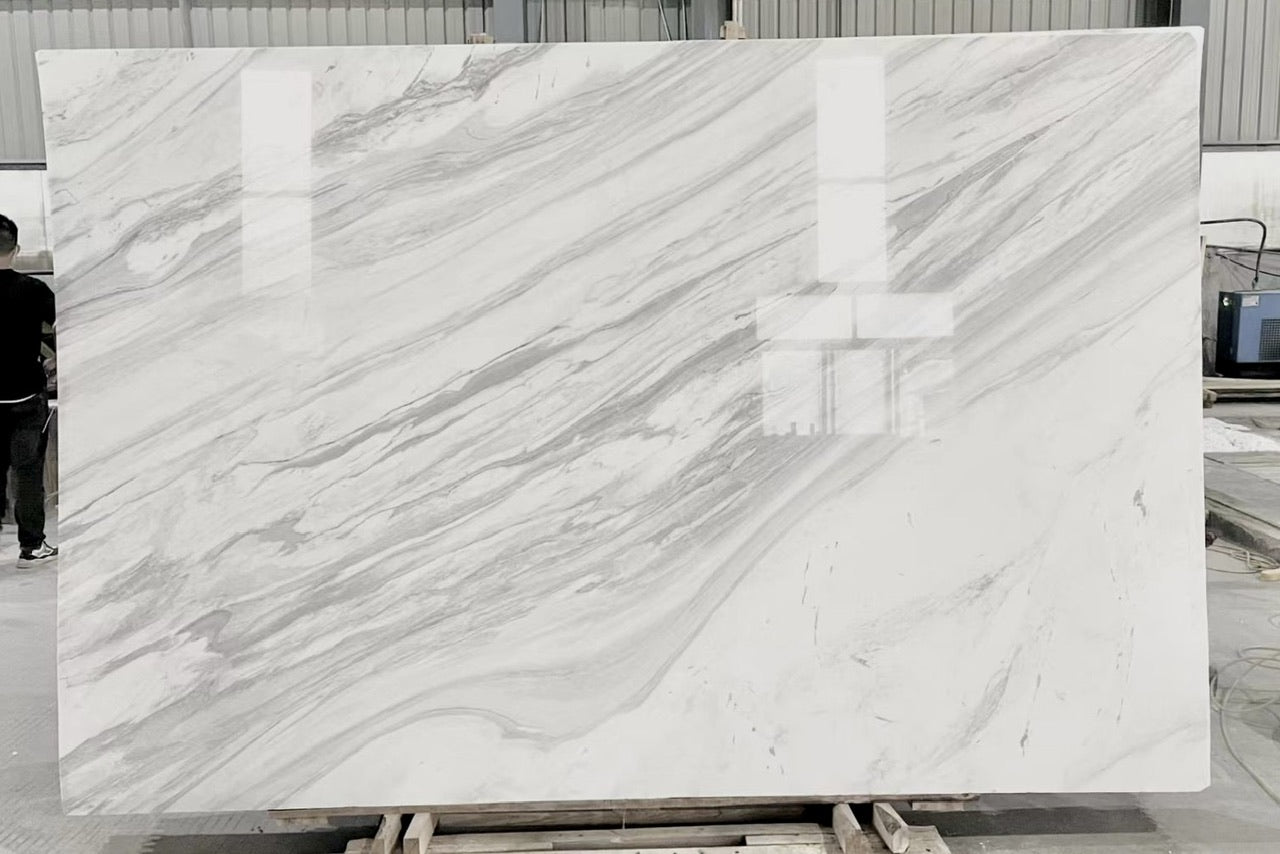 Applications in Interior Decoration and Building:
Flooring: Volkas Marble is perfect for creating a minimalist and grand atmosphere in floor installations. Its bright white background brings a sense of brightness and spaciousness to the space. The luminous white tone and unique veining make the area feel refreshing, open, and easy to complement with other materials and decor styles.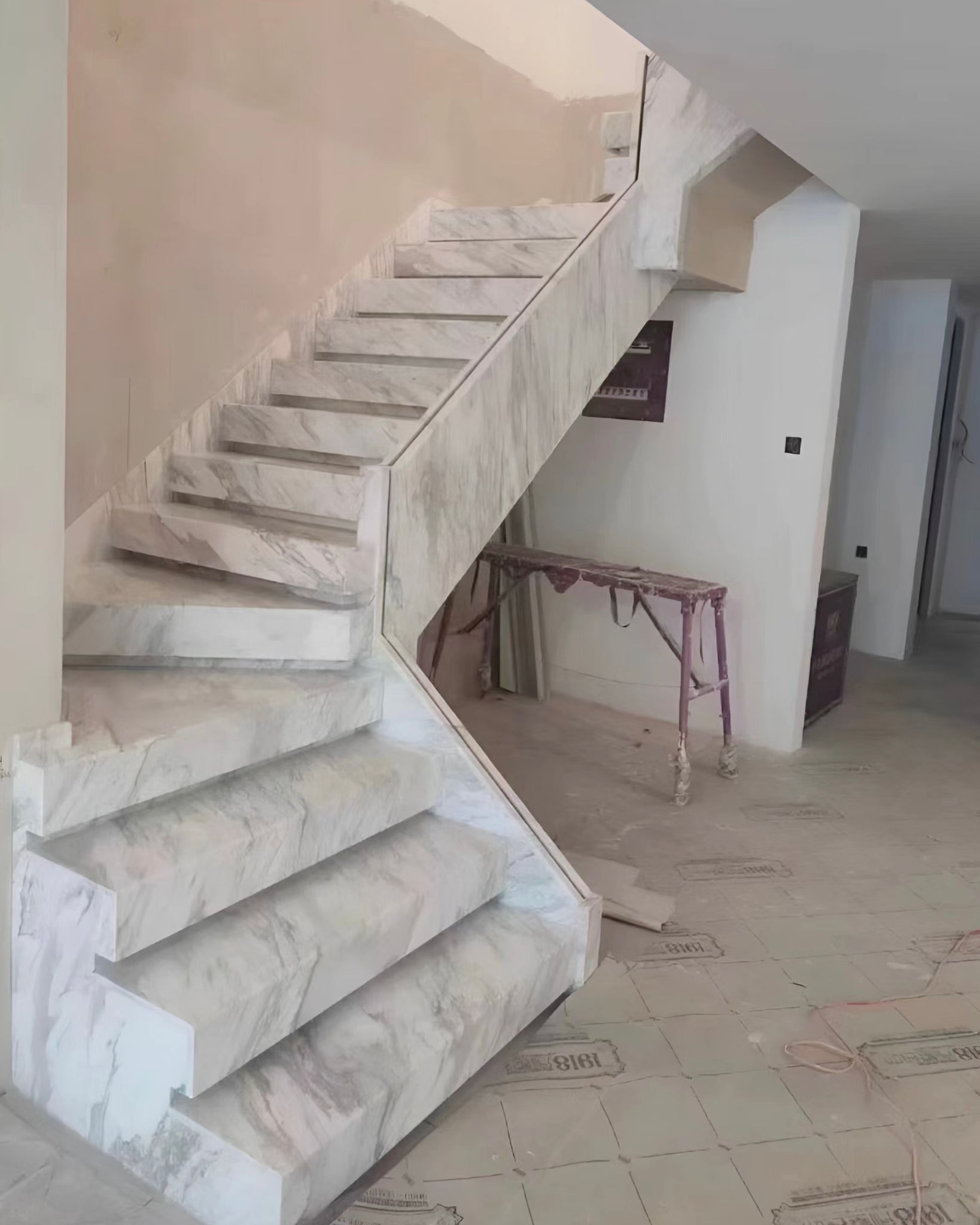 Wall Cladding: The elegant Volkas Marble exudes pure and vibrant visual sensations in every detail of the space, conveying a tranquil ambiance with the simplest language. Therefore, Volkas Marble can create a sophisticated and refined effect when used as wall cladding.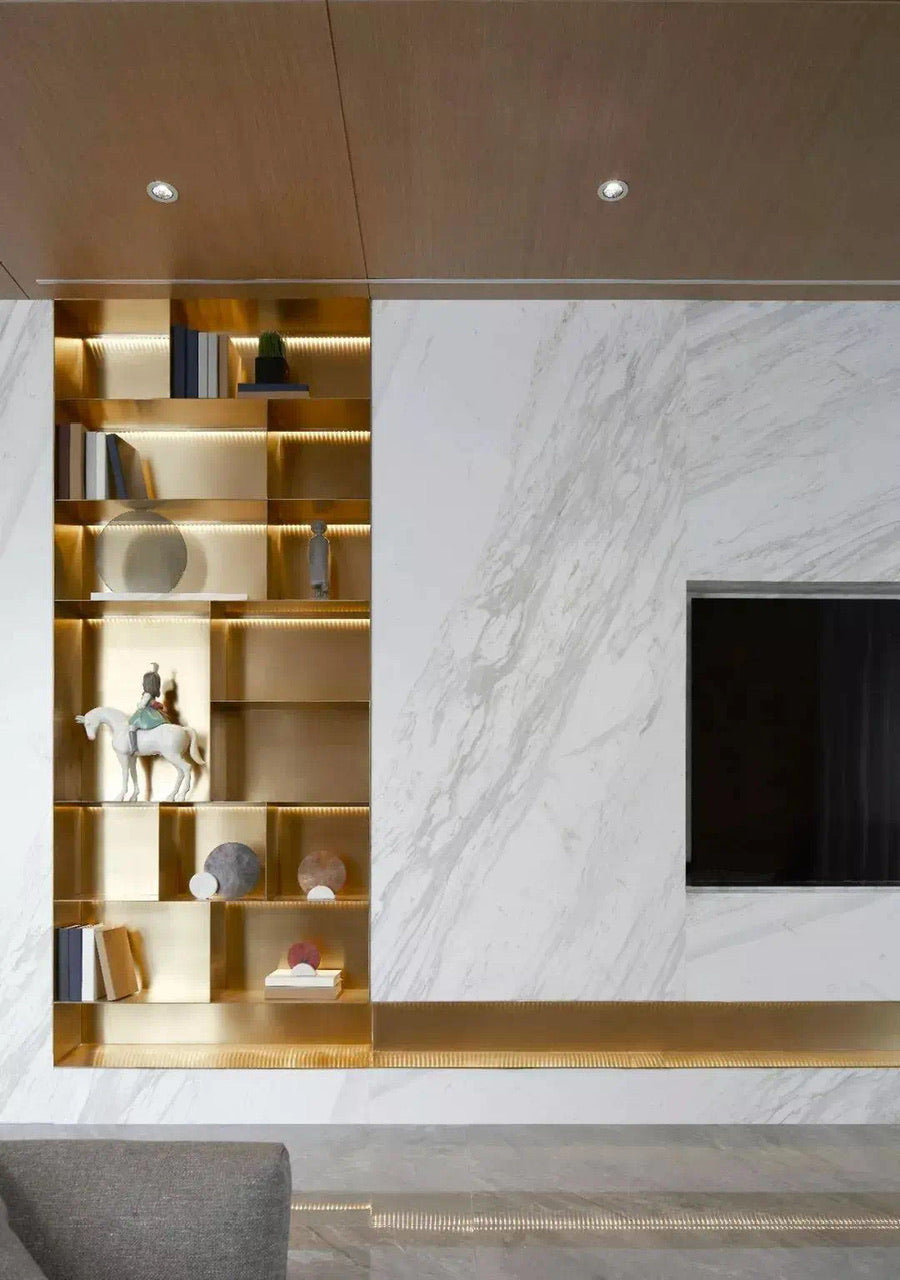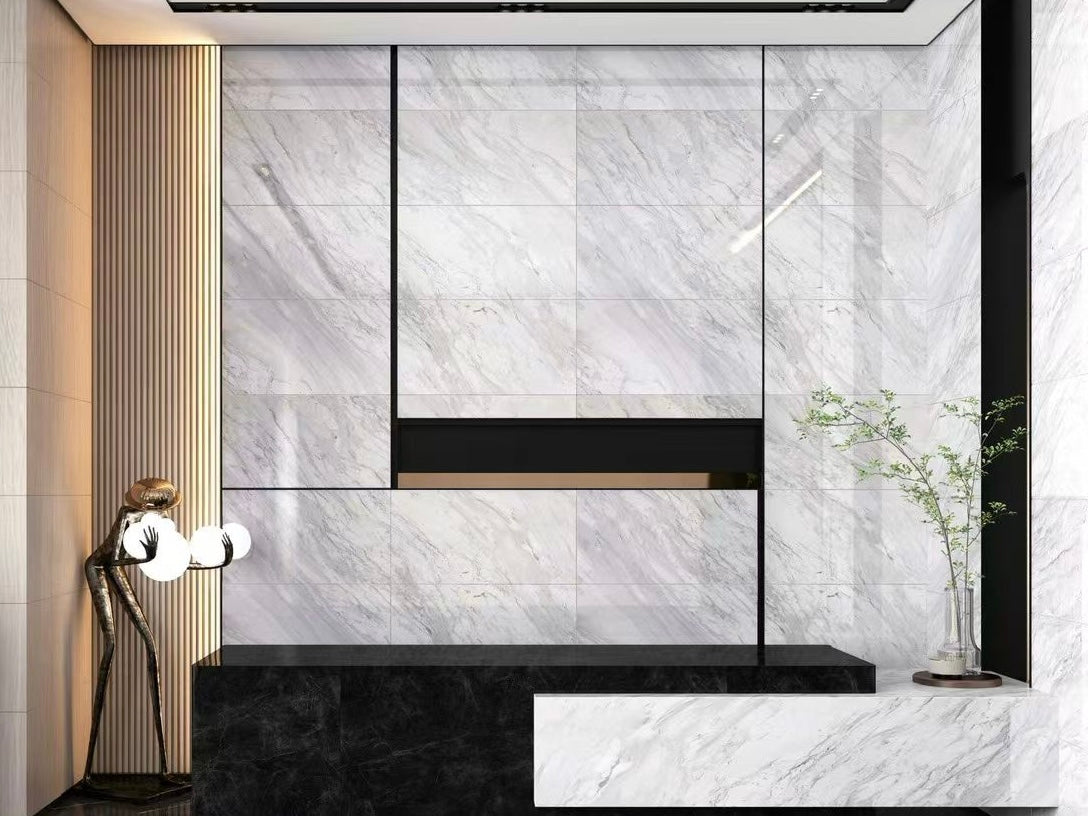 Images from the Internet.
Kitchen and Bathroom Countertops: Volkas Marble is an excellent choice for kitchen and bathroom countertops. Its durability, easy maintenance, and strong dimensional layering make it long-lasting and resistant to discoloration. The white base color creates a fresh and bright atmosphere in the kitchen and bathroom, while the grey veining adds a touch of elegance and personality. Enjoying the pleasure of cooking or bathing in such an elegant environment every day undoubtedly brings joy and satisfaction.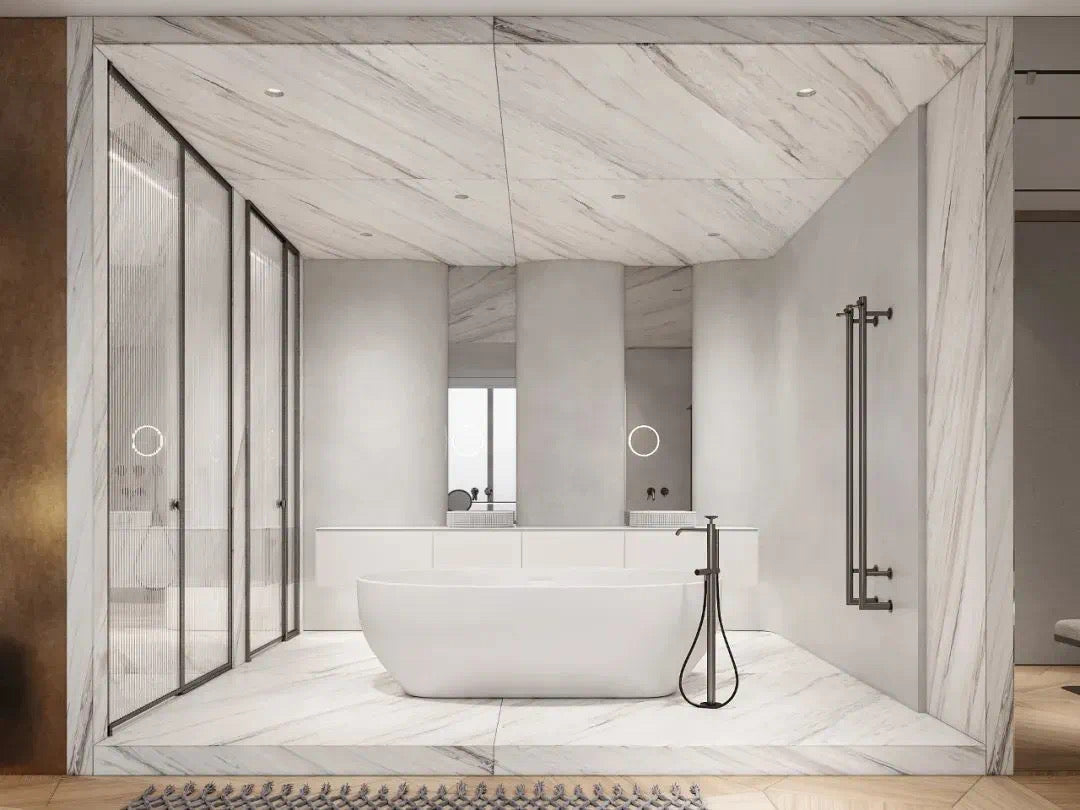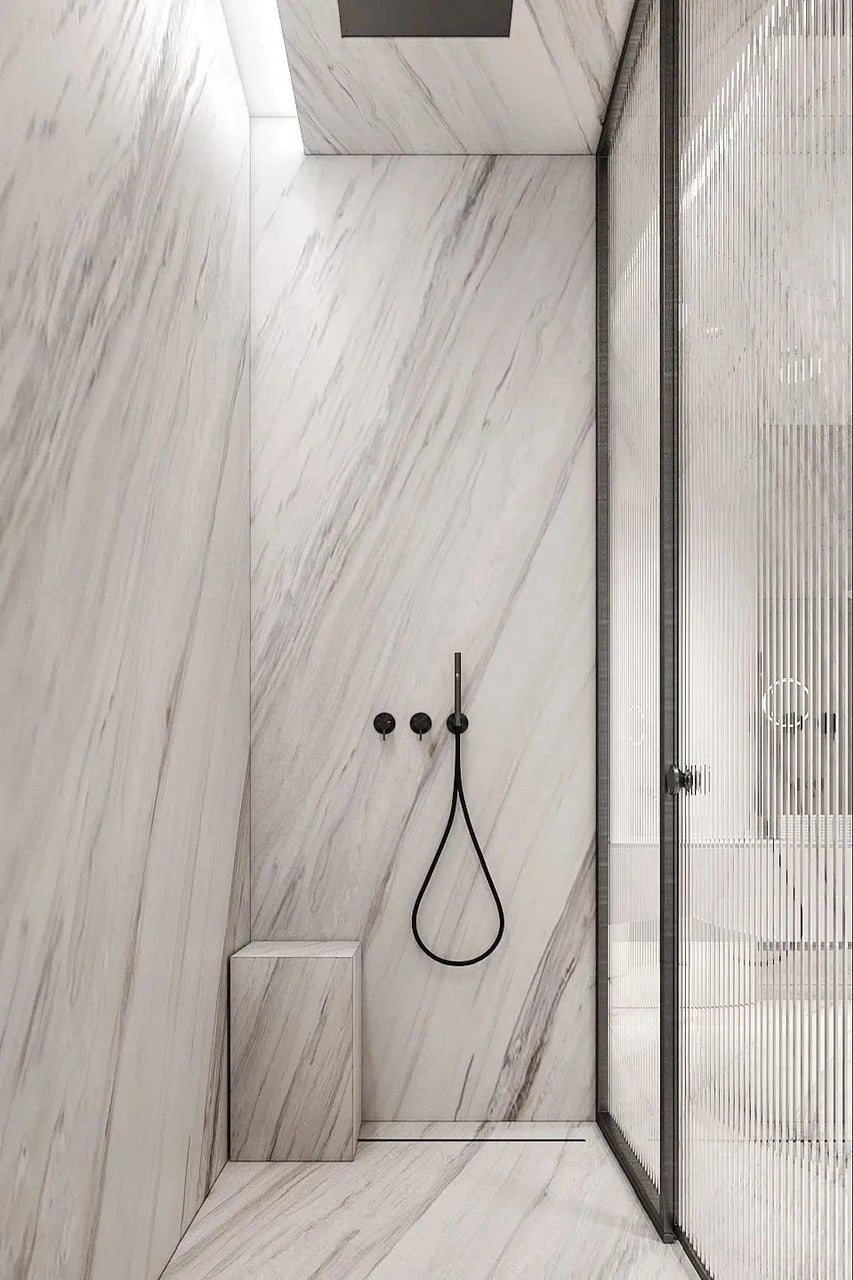 Images from the Internet.
In conclusion, Volkas Marble's purity, elegance, and refinement elevate the visual aesthetics of any space. Whether used for flooring, wall cladding, or kitchen and bathroom countertops, Volkas Marble imbues a sense of brightness, spaciousness, freshness, and sophistication. It can even interpret a variety of home styles, encompassing diverse and delightful living experiences.